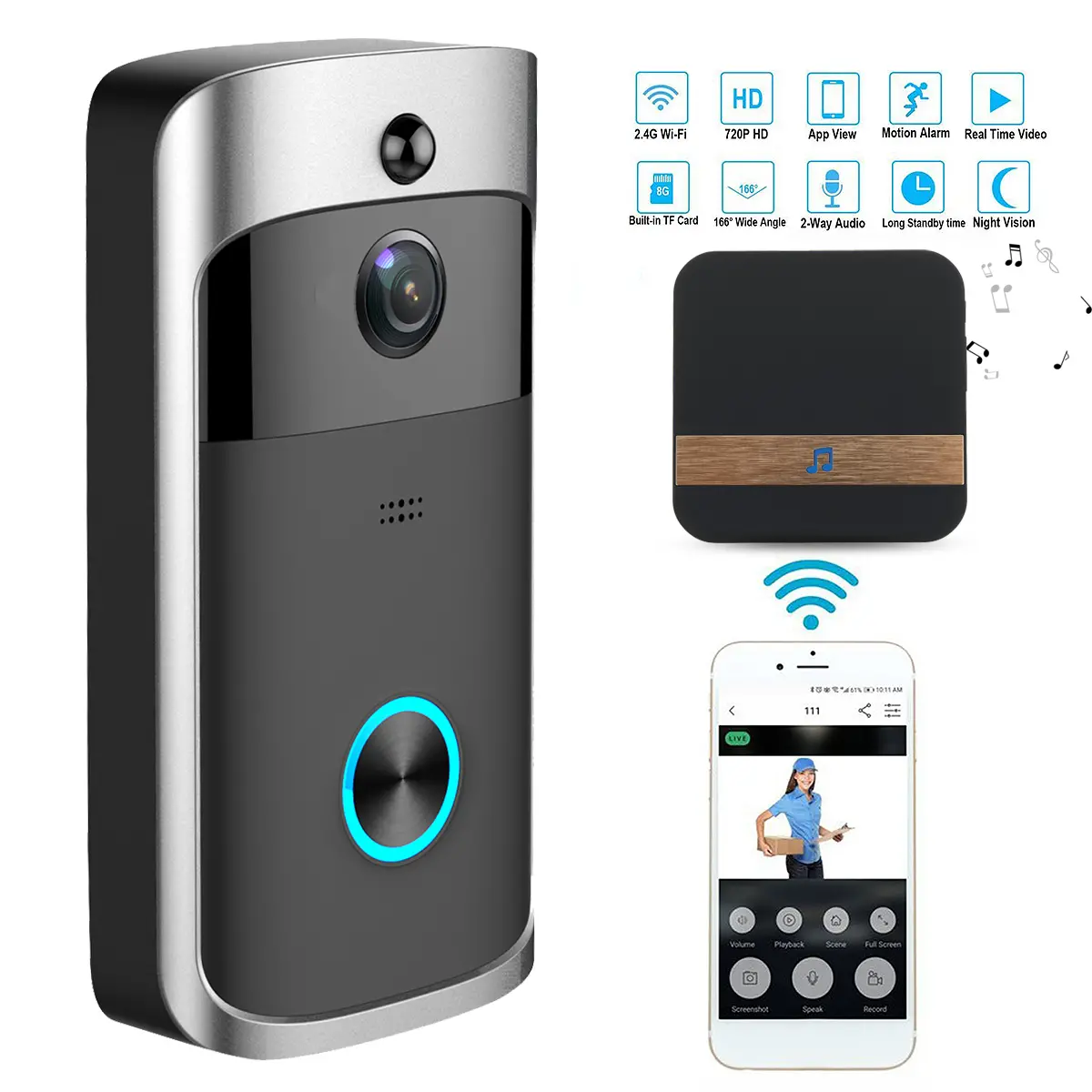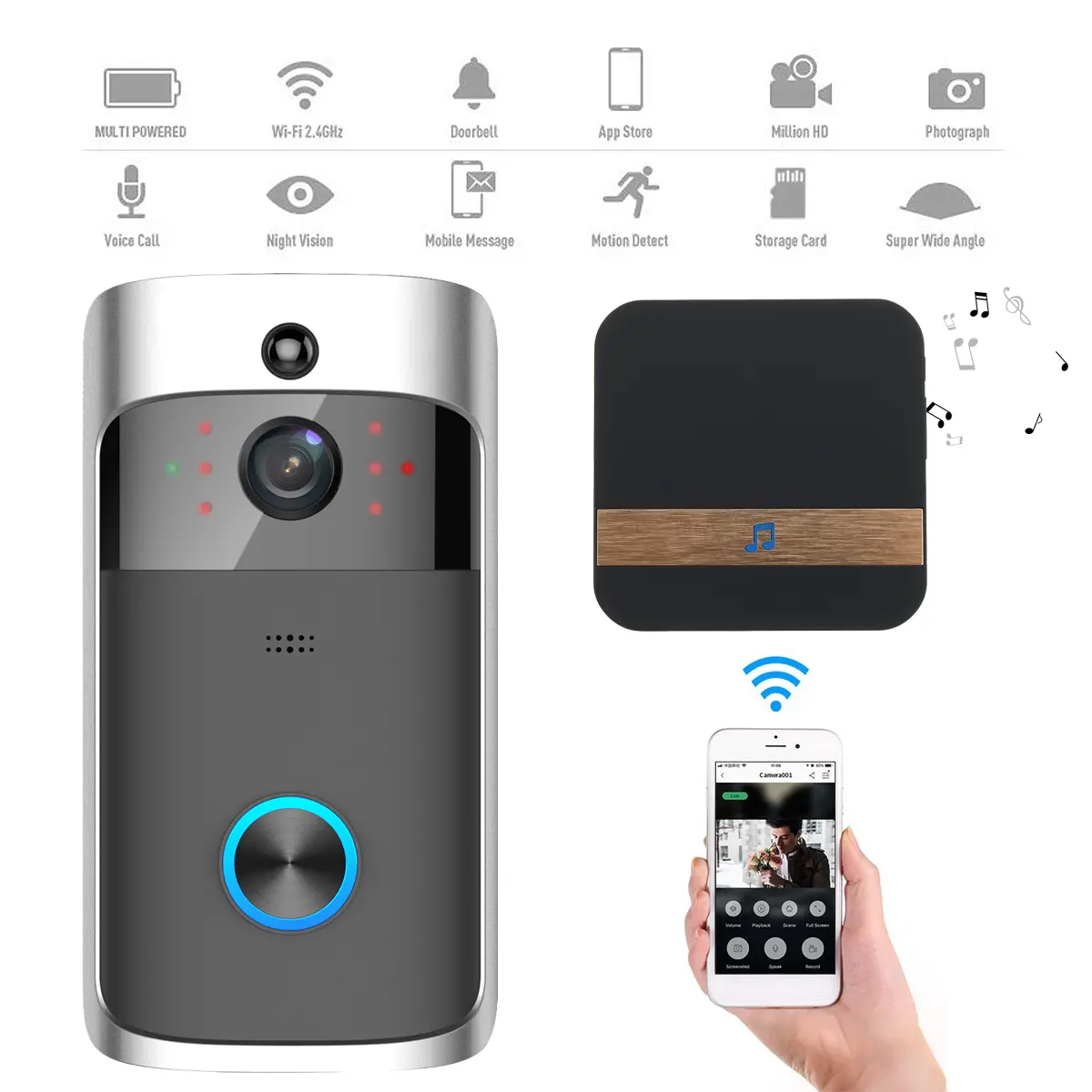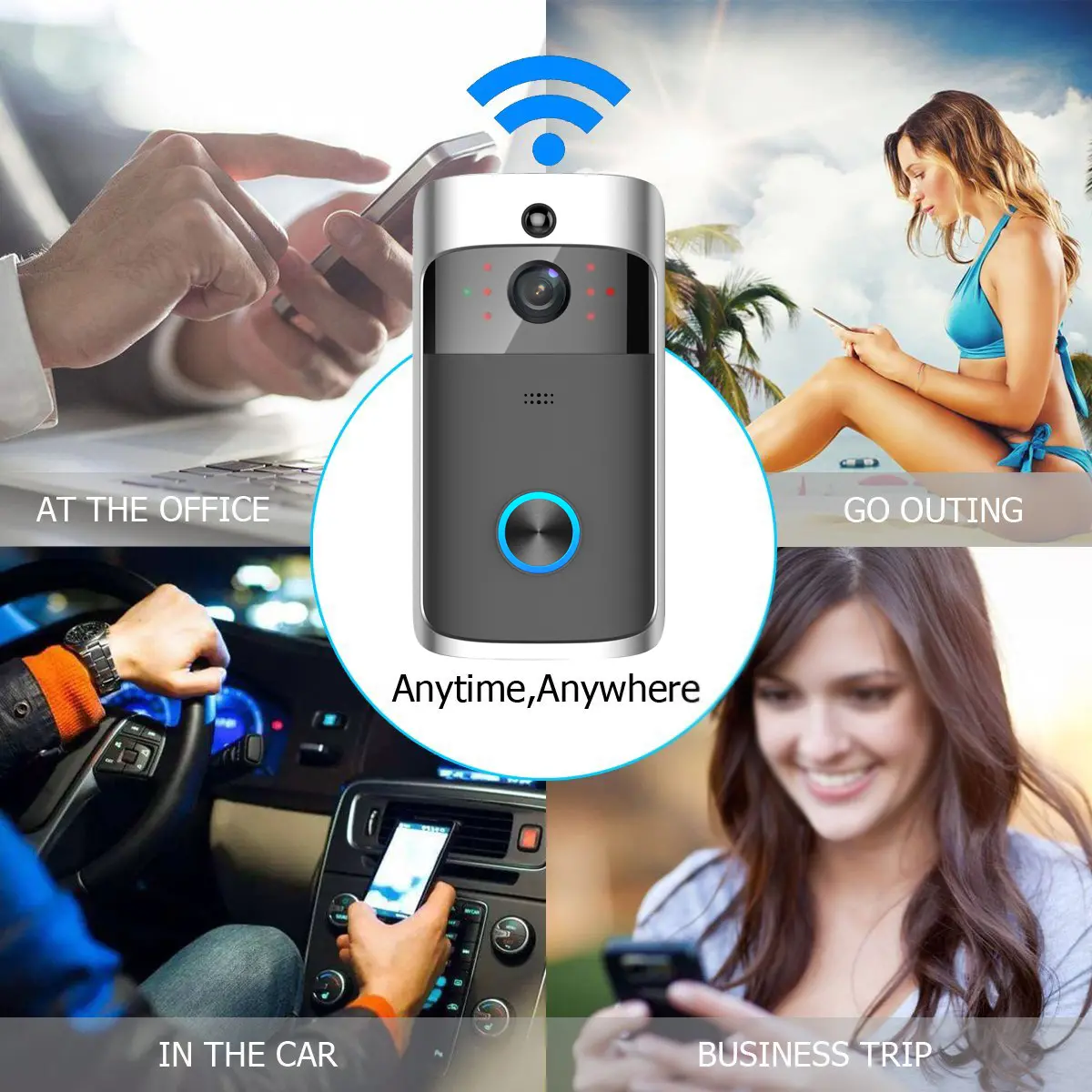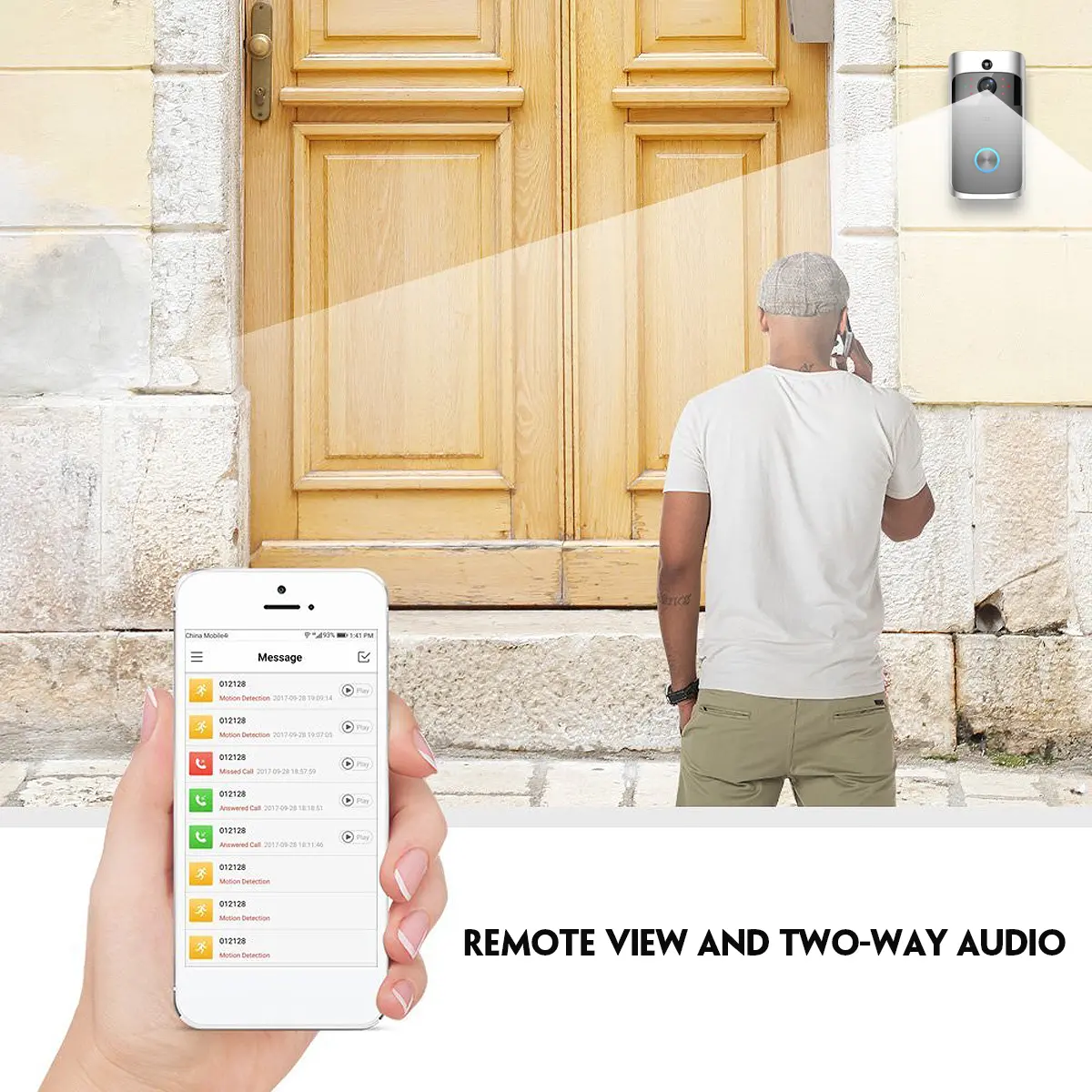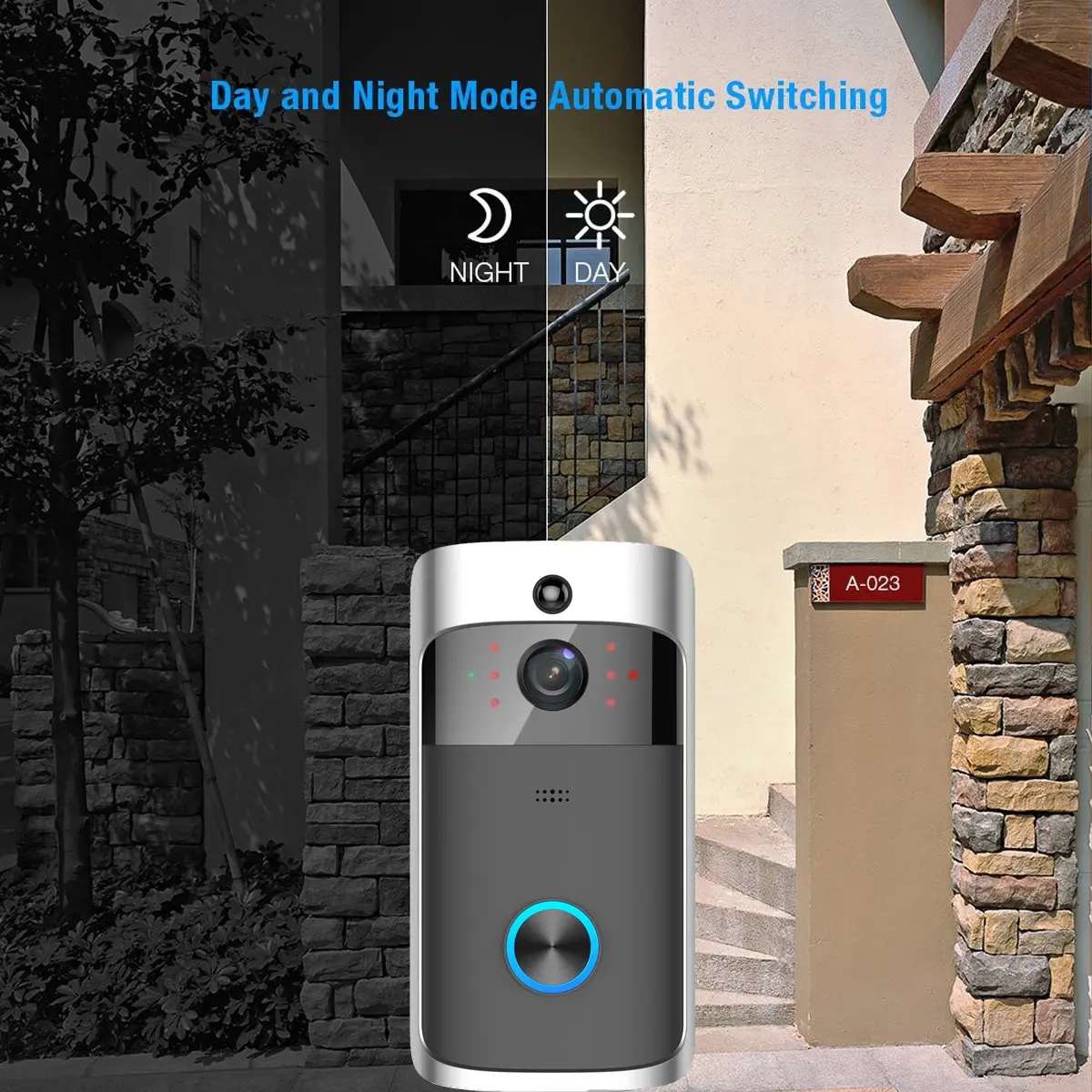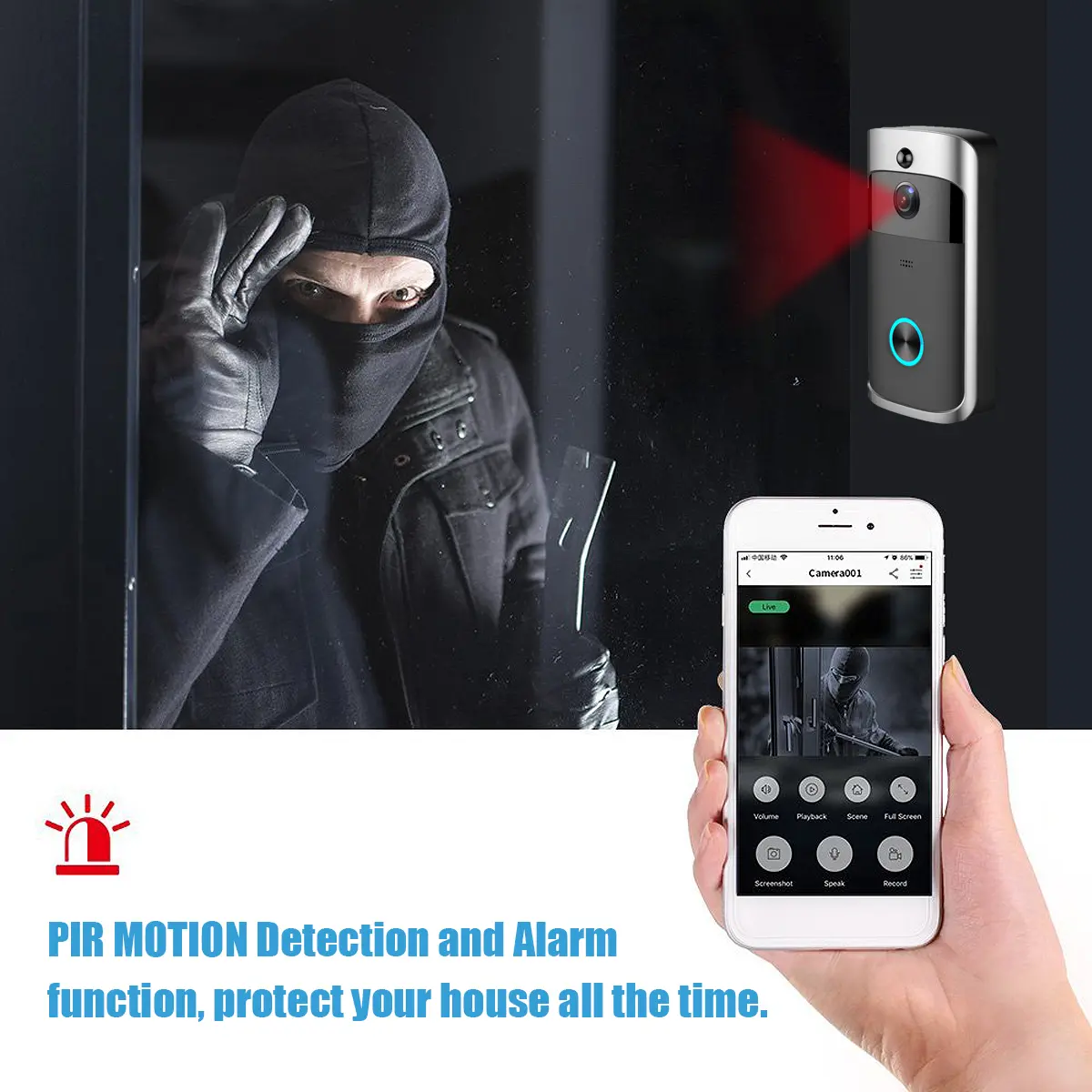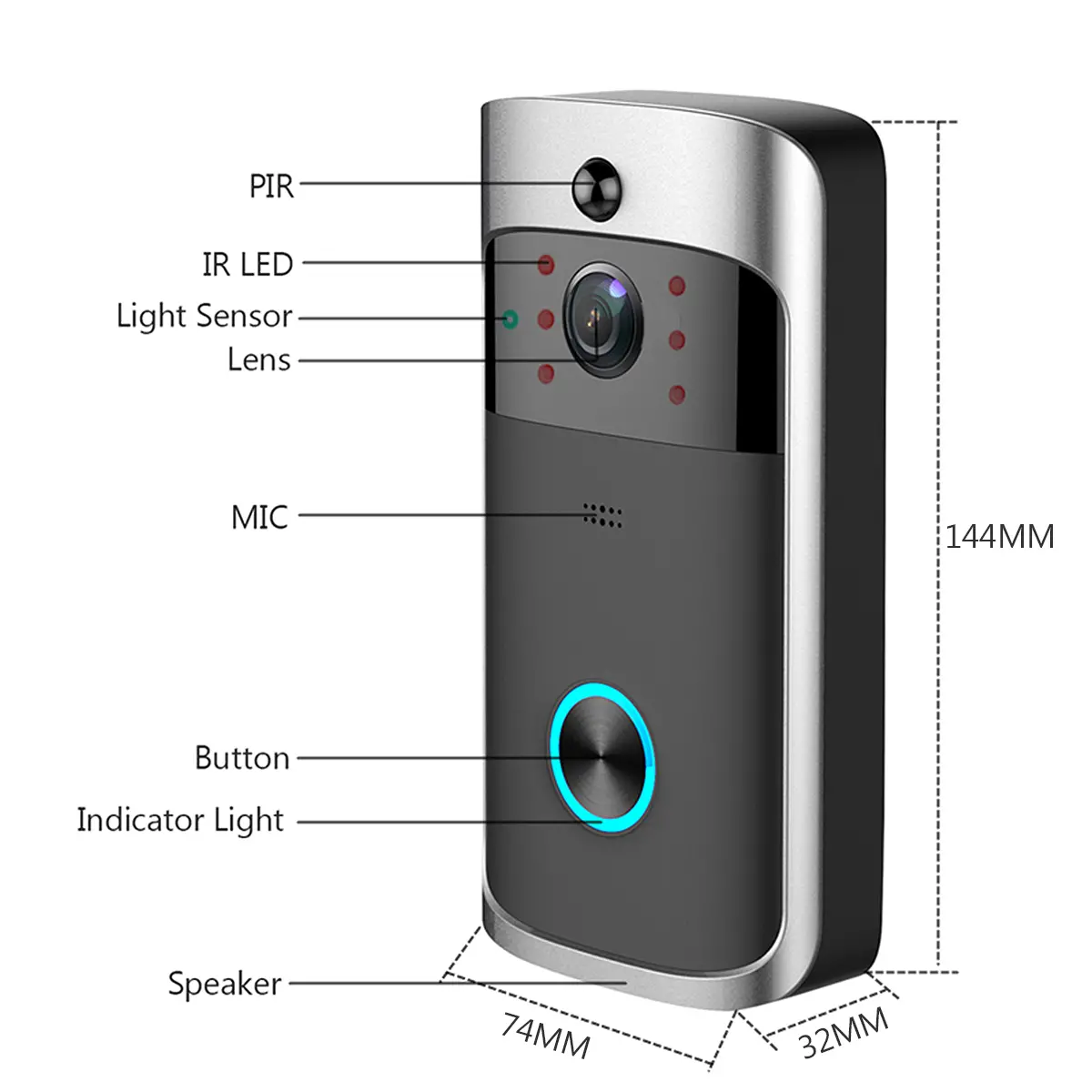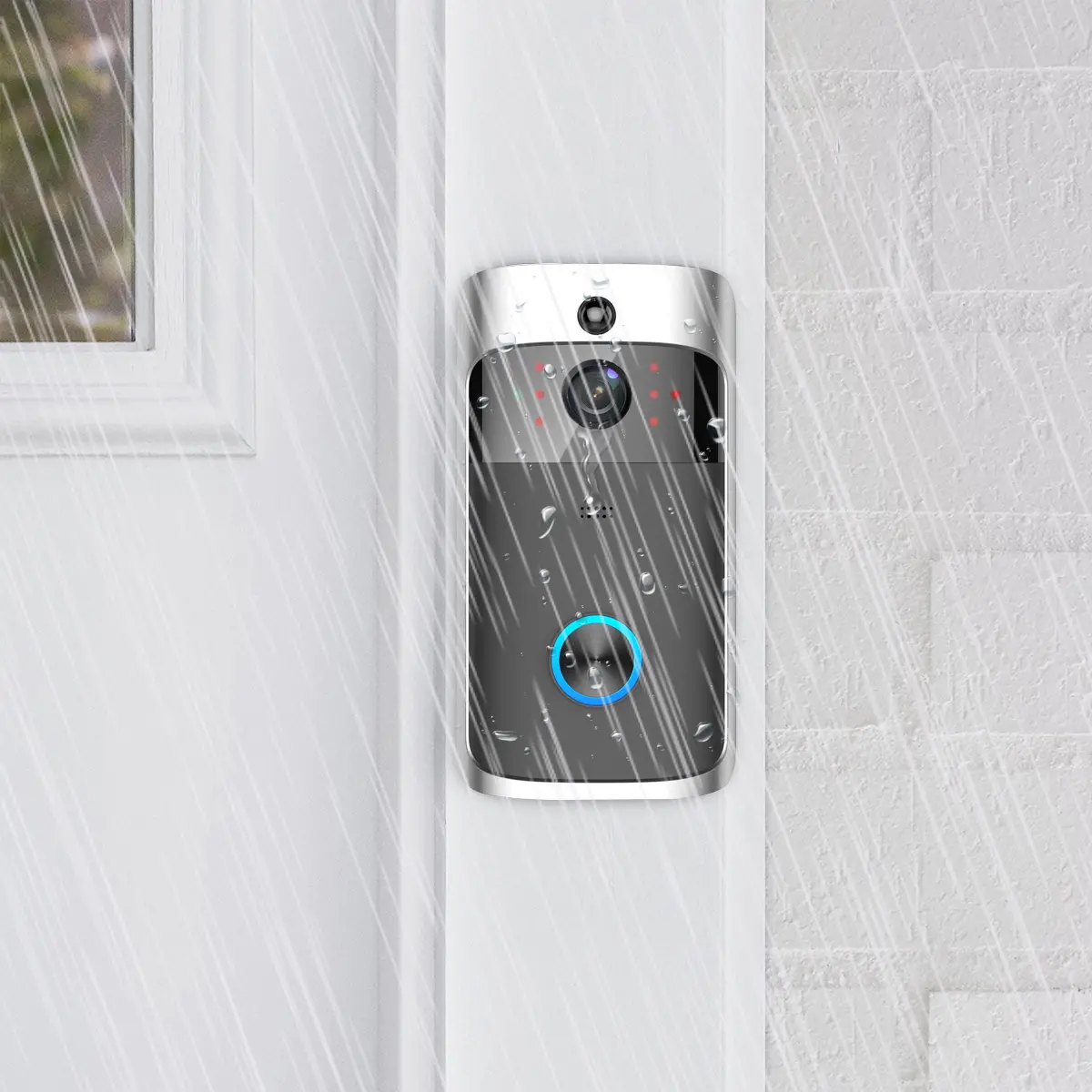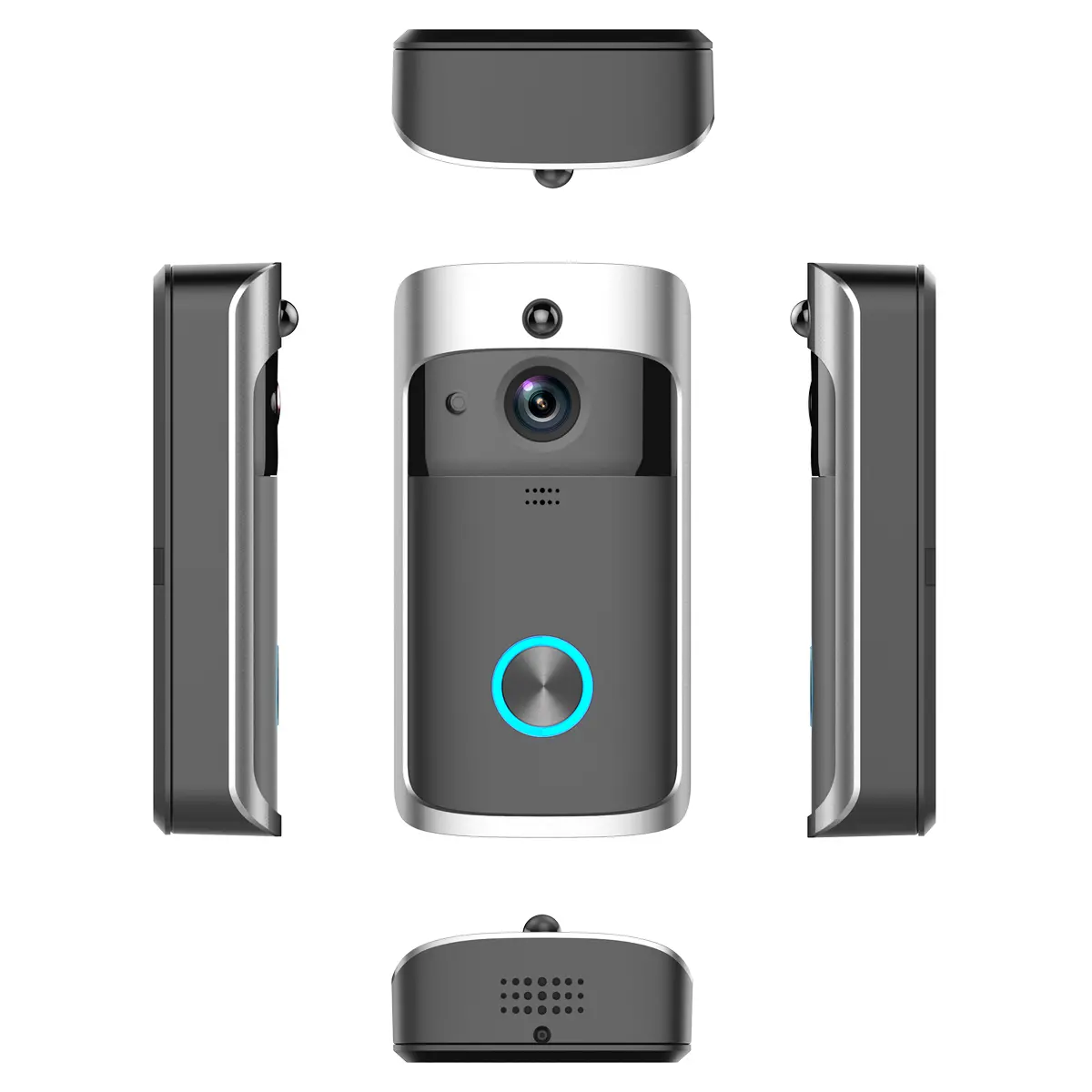 Details:

This Wi-Fi doorbell can connect home Wi-Fi and achieve a two way intercom between the doorbell and cell phone. When a visitor presses the doorbell sound is activated and the camera will start sending real time images and call to the cell phone. The user will receive the call and can check who the visitor is, can intercom with the visitor and remotely unlock the door.
Features:
Supports Wi-Fi.
Movement detecting, Intrusion alarm zone.
Supports app function, can be applied for Android, iOS, iPad app software.
Supports real time video and audio chat with visitor.
Supports picture snapping and video recording function.
Supports night vision and built-in IRCUT technology, available day and night.
Rainproof: Doorbell can be installed outdoors, do not worry about being drenched by rain.